Would you like to look "together" every time you get dressed?
Knowing how to dress and wear makeup for your coloring, face shape and body type is a learned skill. Radiant Image can teach you how to choose flattering clothing colors and makeup for your unique skin, hair and eye coloring and how to select the best clothing styles for your unique body proportions.
Learning this will help you achieve that "together" look that will make you feel good, and others will notice too, giving you a new sense of confidence. Shopping will be a breeze because you know exactly what to look for, saving you time and money. You'll have more to wear with less…plus you'll feel great in your clothes!
ALL SESSIONS AVAILABLE VIRTUALLY!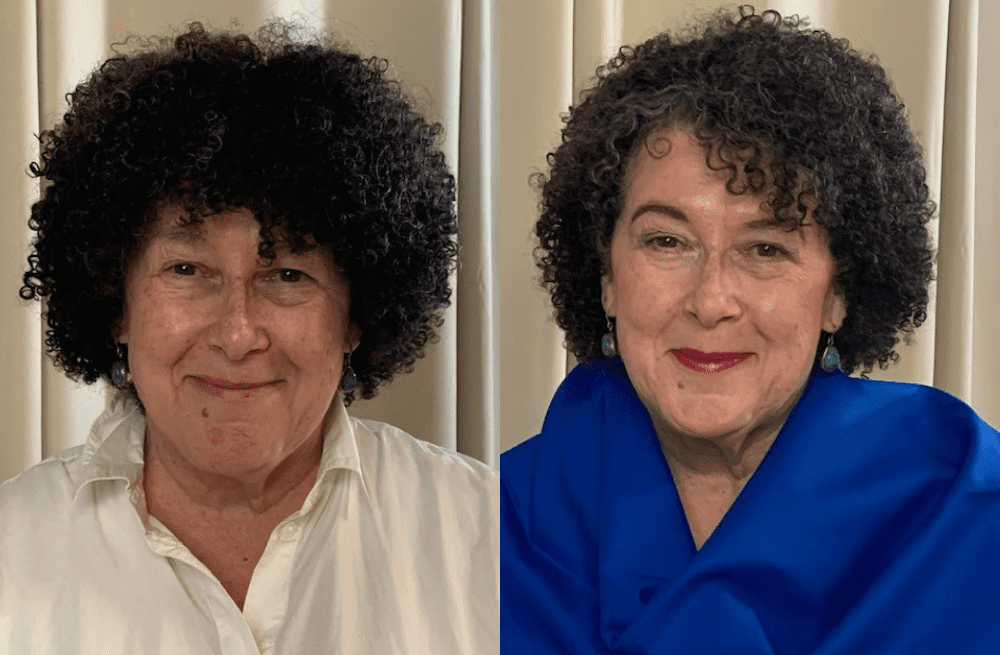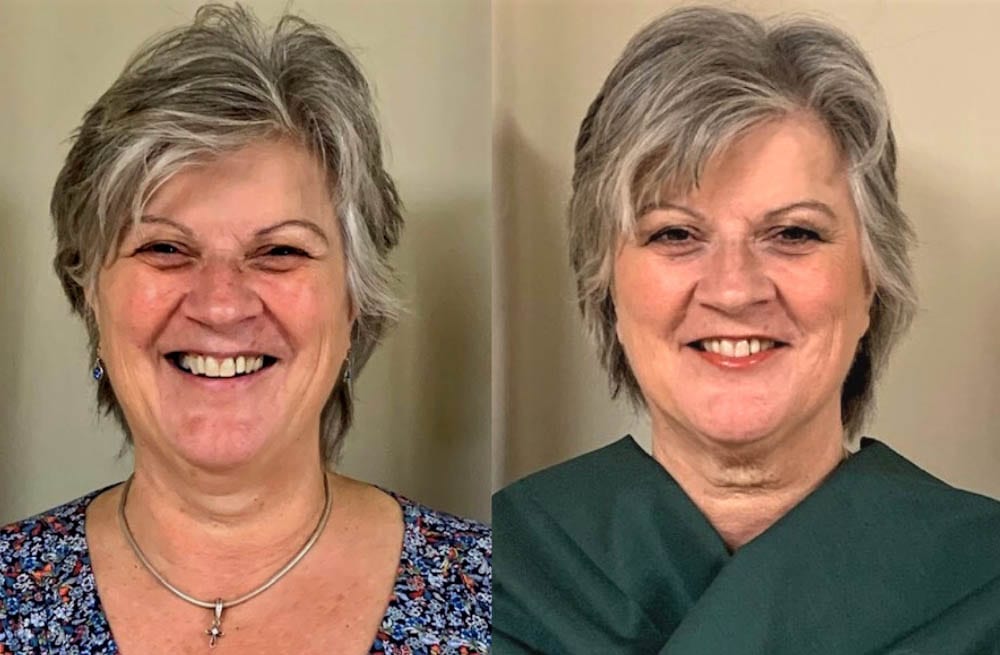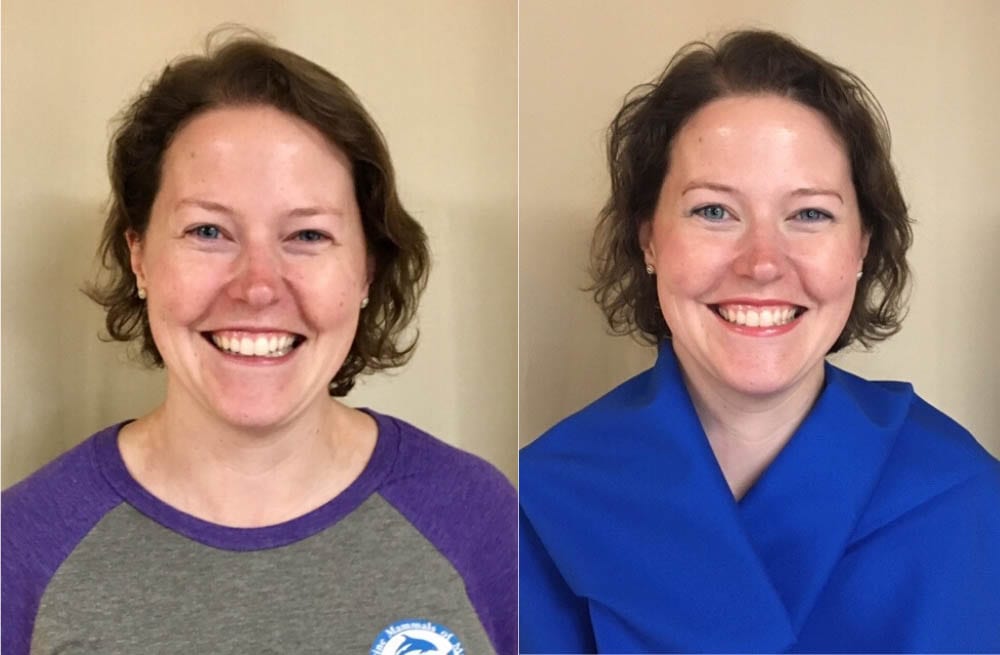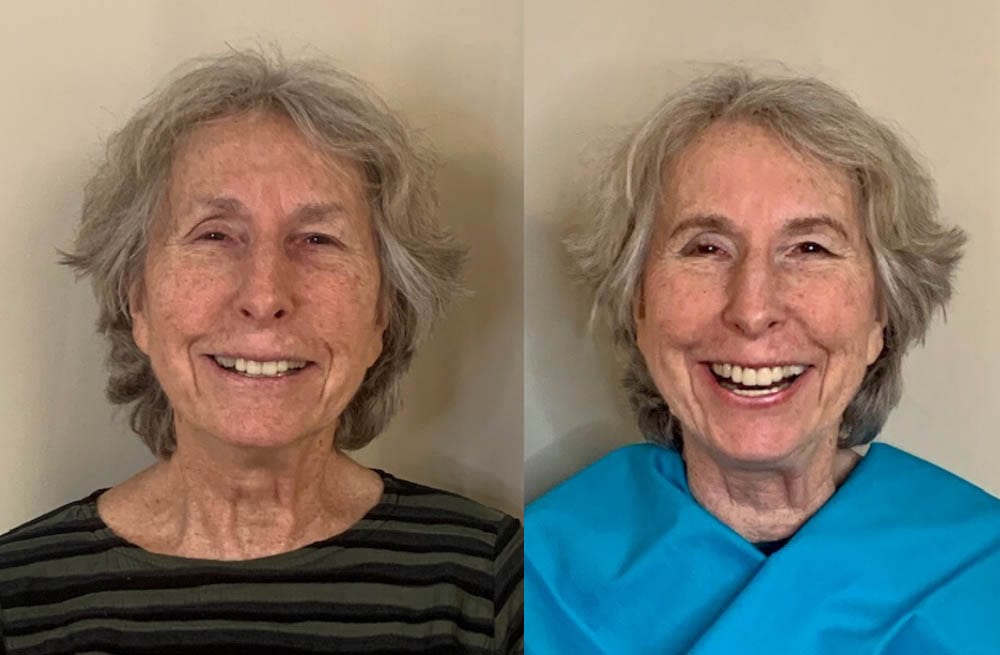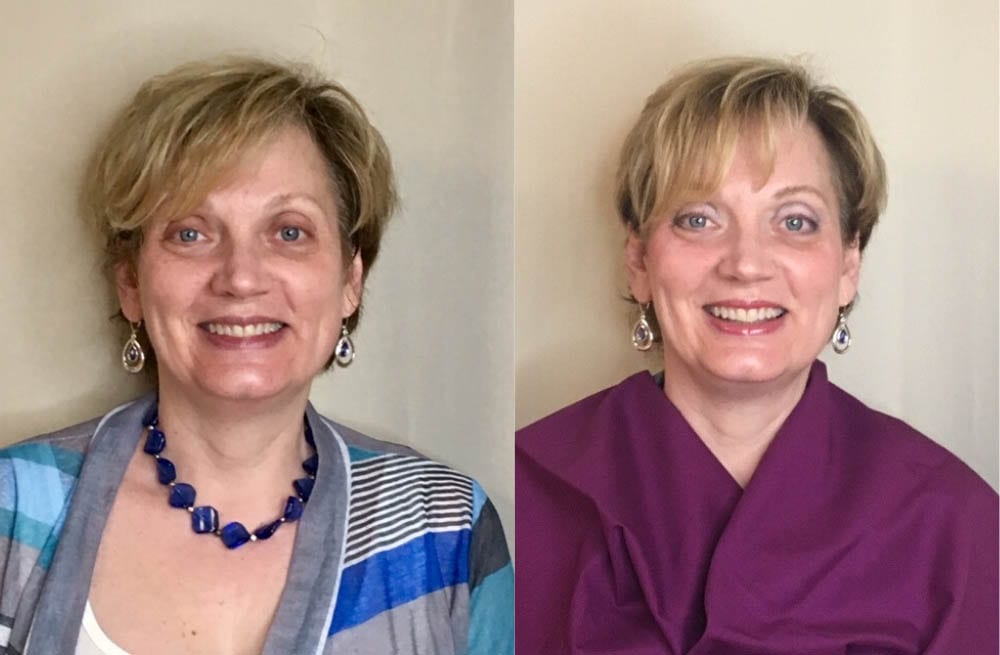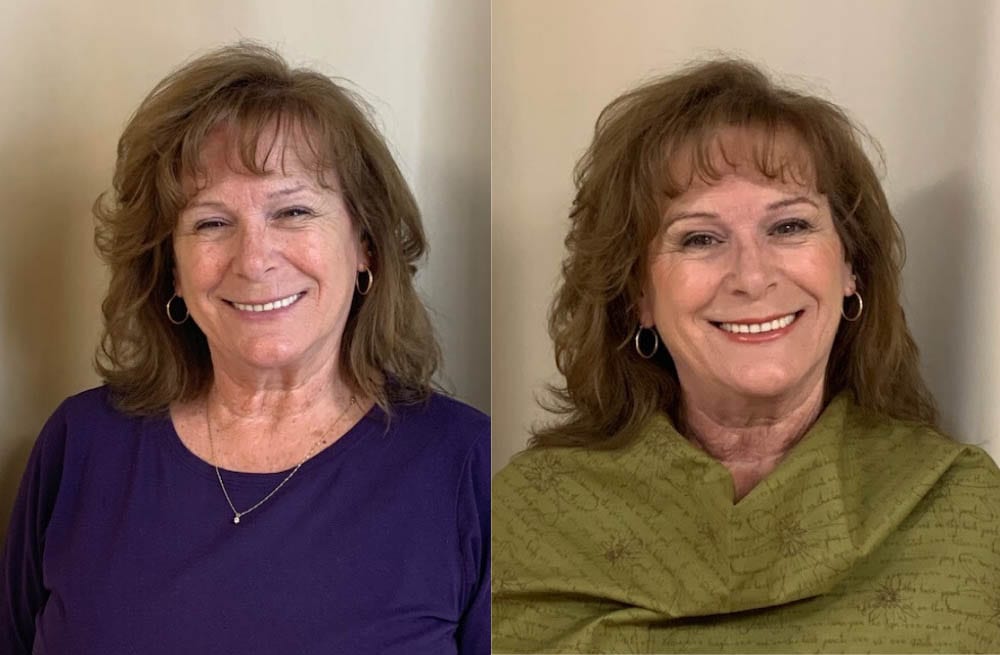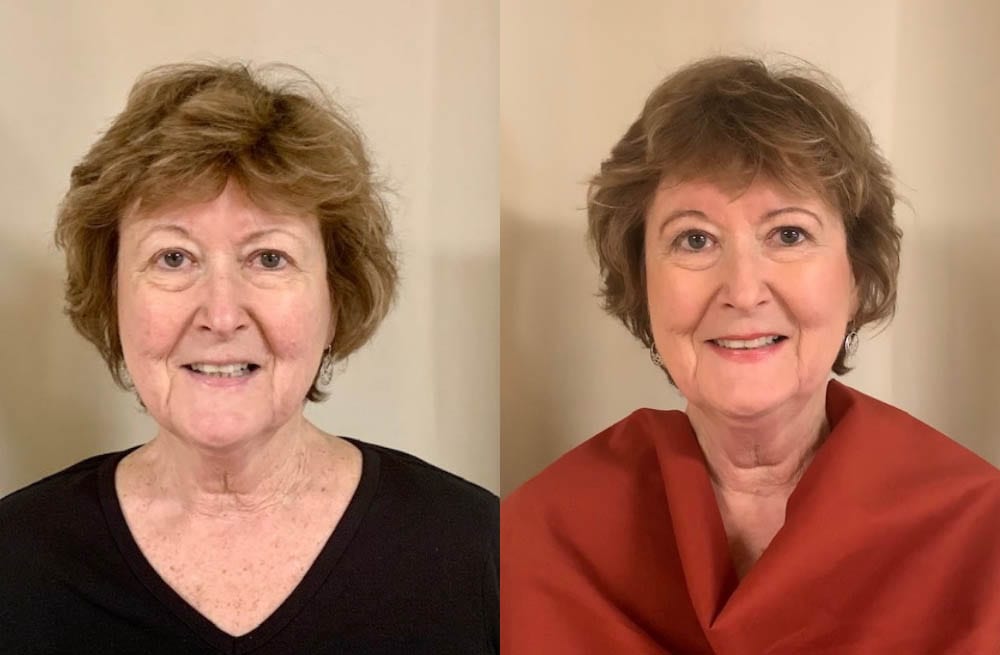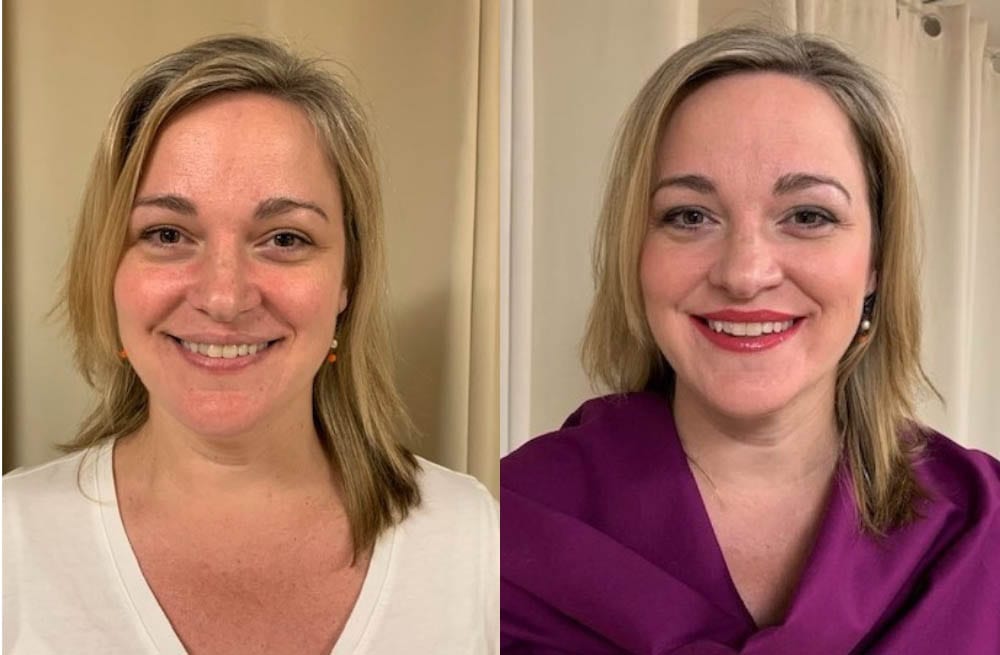 Personalized Color Analysis
Wouldn't it be nice to have your clothes mix and match because the colors all work together? Wouldn't it be even better if your clothing colors flattered your skin, hair and eye coloring? Radiant Image can teach you how to do it!
Using Color Me Beautiful's high-tech color analysis system, we identify your specific skin, hair and eye colors to determine your best color shades. Within two weeks of your appointment, you'll receive a compact fan of swatches representing 40 of your best colors to take shopping, ensuring that you get the right colors every time. Your palette is completely unique to you!!
INCLUDED – Makeup colors and application techniques for your features!
After your color analysis, we'll identify your eye, lip and face shape and look at the condition of your skin. We'll make recommendations for skin care, concealers, makeup colors and makeup application techniques to enhance your appearance then teach you how to apply them for your features. You're welcome to bring your makeup to compare to what we put on you so we can see what can be kept and what needs to be replaced!
Time Needed: 2 sessions
1st session:  2.5 hours (color analysis and makeup techniques)
2nd session: 30 minutes (to review your personalized color palette)
Cost: $185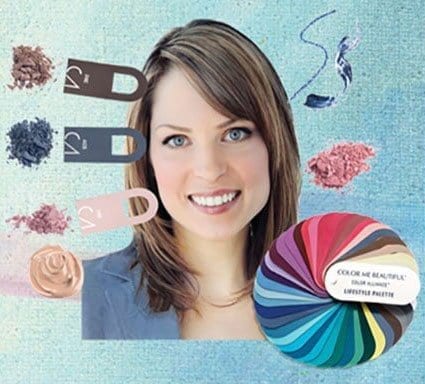 Perfect Clothing Fit
Do you have a lot of clothes in your closet but feel like you have nothing to wear? Do you hate shopping because you're not sure what styles look good on you? Learn what works for your body!
We'll teach you how to:
Easily identify clothing styles for your body shape
Determine the best lengths for sleeves, tops, jackets/coats, dresses, capris, skirts and shorts for your body proportions
Bring your personality into your clothing
Save money and time by shopping with purpose
Choose necklines, glasses, jewelry, scarves and hairstyles that flatter your face shape
Using the Fashion Fit Formula, we take a variety of measurements to identify your body shape and proportions. The results determine the best lengths and styles for clothing, including collars and necklines for tops and blazers, as well as the most flattering hairstyles, glasses, scarves and jewelry for your face. Within two weeks of your appointment, you'll receive a personalized style portfolio with clothing examples for easy reference.
Time Needed: 2 sessions
1st session: 15 minutes (measuring)
2nd session: 1 hour (to review your personalized style portfolio)
Cost: $195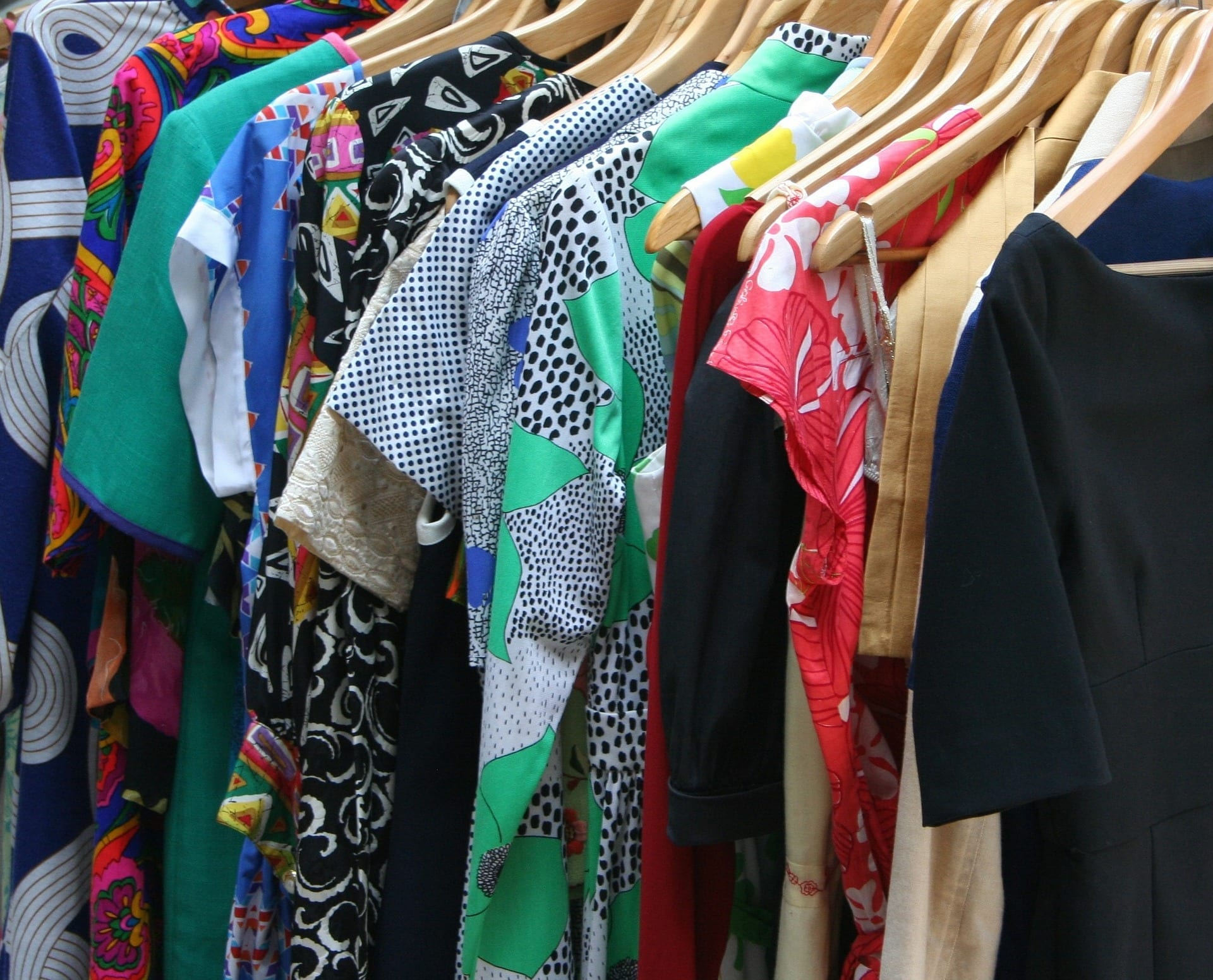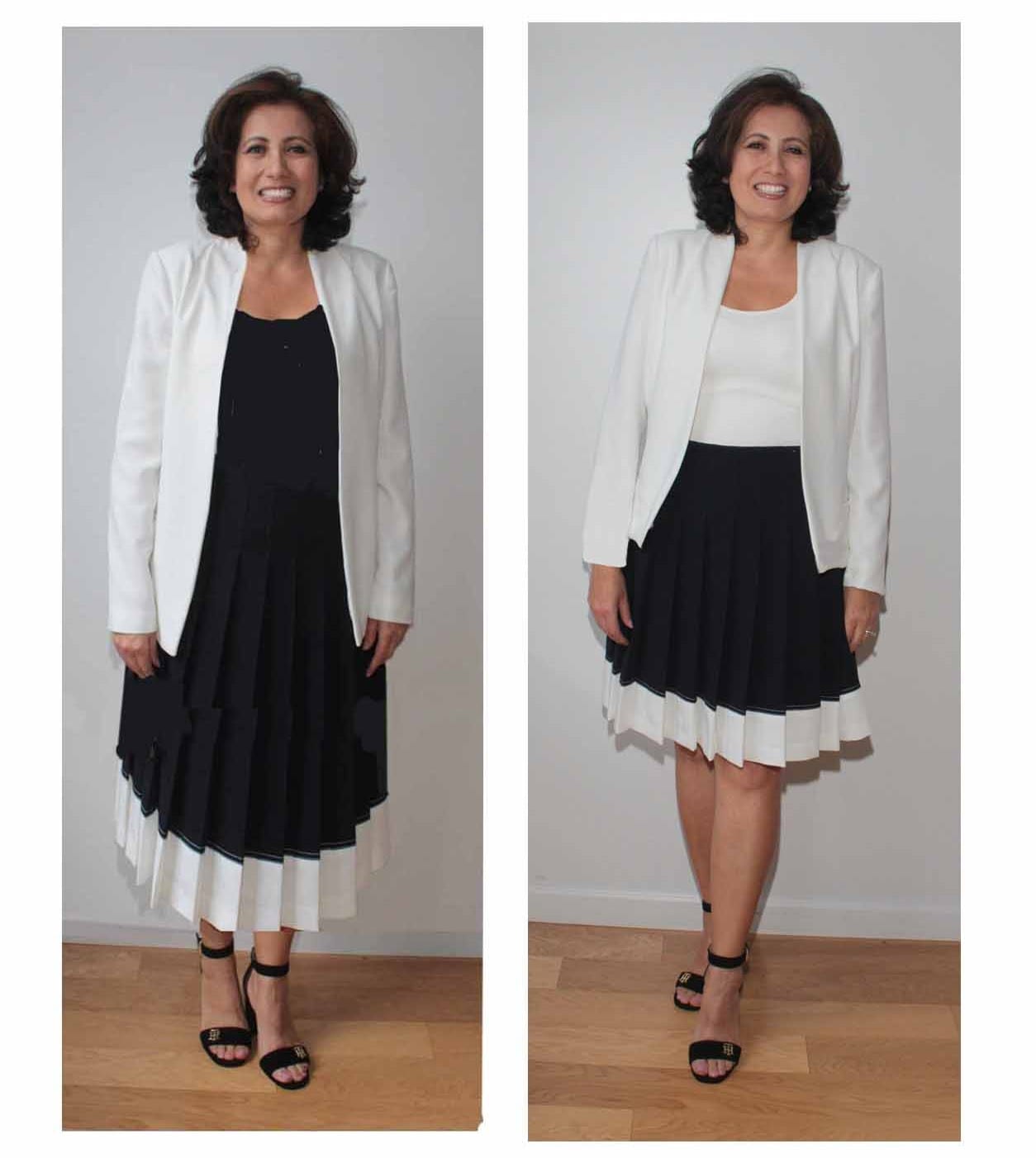 Buy them together and save! Just $325!! ($55 savings)