Are you a proud woman under 5'4″ who doesn't need to be taller but doesn't want to look shorter either?
As a 5′ 2.5″ woman (yes, I count that half inch!), I understand the pros and cons of being a shorter person. I never have to worry about enough leg room on planes or at the theater but I have to stand on a step stool to reach most things. One key challenge I deal with is clothing and accessories, as a shorter stature means that most clothing is too long (even petites) so I have to hem everything. We shorter woman also need to be careful about how we use accessories and color so that we don't look heavier and shorter.
While shorter women come in all shapes and sizes, here are a few general tricks that work for most shorter women to look slimmer and taller:
Monochromatic Dressing
Wearing clothing in the same or similar colors is slimming and makes you look taller because there are no color line breaks to truncate your body.


Match Your Hemline to Your Shoe
Wearing shoes or boots that match your pants, longer skirts or dresses allows the eye to easily flow down your body with no line breaks, giving you a taller appearance. If you're wearing a summer dress, capris or shorts with sandals, wear neutral-toned sandals instead of colored ones for a sleeker look.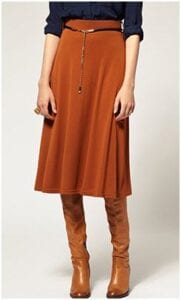 Choose Shoes with a Little Heal, a Short Vamp and a More Pointed Toe
Flat shoes, square-toed shoes or shoes with a long vamp (a vamp is the upper portion of a shoe that covers your foot) tend to be less flattering on shorter women because they make us look a little "stumpy." Instead, go for shoes with a slanted (not flat) heal or wedge to add height, with a low vamp to give a slimmer, taller look. Dress shoes with a bit of a point also make your legs appear longer.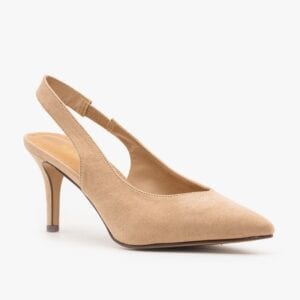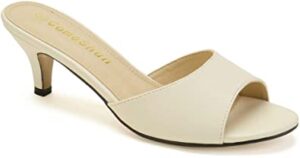 Wear High-Waisted Pants, Skirts and Shorts
Unless you have a very short torso, high-waisted pants, skirts and shorts are usually best for shorter women because they make the legs look longer and the body more balanced.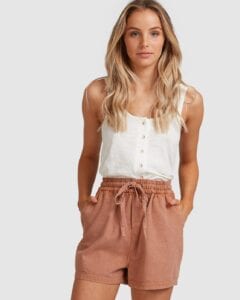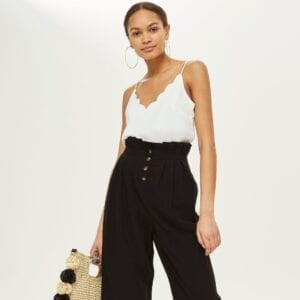 Avoid Wide-Leg Pants & Jeans
Wide-leg pants add width and shorten the legs. Choose straight styles instead.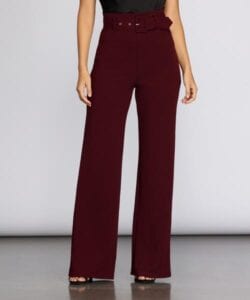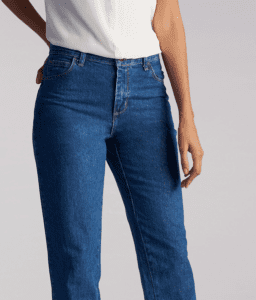 Choose Solid Colors or Small Prints
Solid colors are the best choice because they are slimming and contribute to a longer look. However, we don't always want to wear solids! When choosing prints, go with smaller patterns. Large patterns will be too dominant and will make you look shorter and wider. This goes for scarfs too.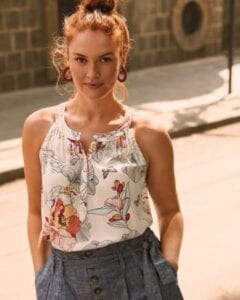 Wear V-Neck or Scoop Necklines
In general, most shorter women look better wearing necklines that add length at the neck, particularly those of us over 40, as more loose skin often develops under the chin. If you have an angular jawline and chin, go with the V-neck. If you have a more rounded jawline and chin, go with a Scoop neckline.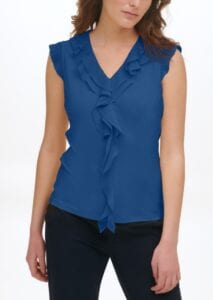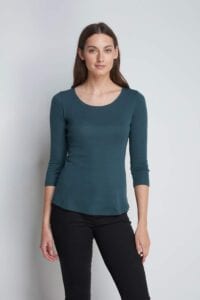 Choose Long or Short Cardigans & Jackets
Long cardigans and jackets elongate your look and short, crop styles will give you a nice, proportioned appearance. Avoid jackets and cardigans that land at your hip or thigh as they will make you look shorter by cutting your silhouette in half. Go for longer styles that hit you just at, or slightly above/below, the knee or shorter styles that land at or just below your waistline.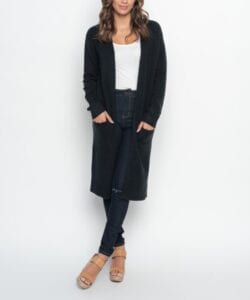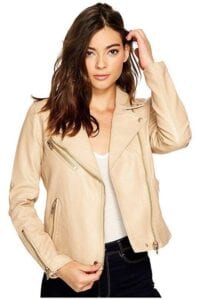 Jewelry – Less is More
A smaller frame can be easily dominated by too many accessories. Plus, it confuses the eye and can make for a "busy" look. Keep it simple. If you have a longer neck and are wearing large, long earrings, skip the necklace. If you're wearing a statement piece for a necklace, go with smaller earrings. If you have an attractive scarf on or hat, go with smaller, simple earrings that compliment your outfit.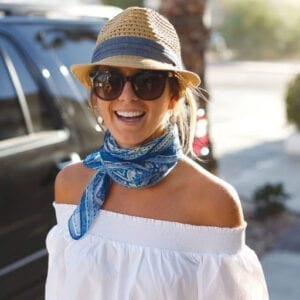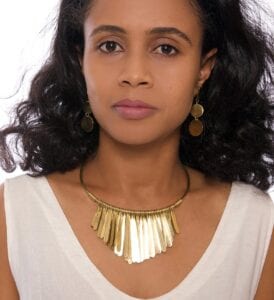 Want a Shopping Guide for Your Body Type?
While the above information is a great guide, you may want more specifics or a little help. Our Perfect Clothing Fit service includes measuring your vertical body from 12 different points as well as doing seven horizontal body measurements, resulting in a customized style portfolio that gives you clothing styles and lengths for your specific proportions. Contact us today to learn more!