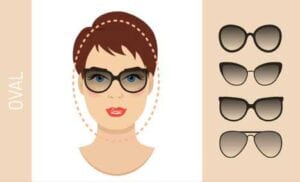 Oval Face Characteristics
Oval face shapes are considered the most balanced face shape, so this shape has more options for glasses that other face shapes.
Glasses Goal
To maintain the natural balance of the face.
Good Frame Options
Any style with rounded edges to match the contoured nature of the face and that are no wider than your cheekbones. Styles to consider include: Aviators, Sport styles, Oval styles, Wayfarers, Cat-eye shapes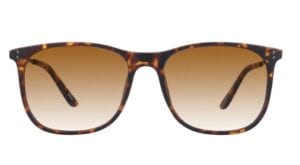 Styles to Avoid
Overly large frames
Frames that are too angular – square or rectangular
Eyewear that are too deep or narrow
Want More Help With Your Face Shape?
Radiant Image's Perfect Clothing Fit service provides you with a complete style guide for your face shape, including hairstyles, glasses, necklines and accessories. Your style guide also includes clothing styles for your body shape and proportions. Contact us to learn more!