As a personal stylist specializing in women over 40, I hear a lot of stories. One thing they all have in common is that the woman is tired of feeling "frumpy" and unattractive.
They want to lose weight. They want fewer facial lines. They want to wear makeup but not look "made up". They want their hair, which is graying and has become more wiry, to look good. In short, they're frustrated, and don't know what to do about it.
Often, as a new year begins, the answer is to start a weight loss program or new exercise regime. Noom, Weight Watchers and others saturate us with ads because they want to capitalize on this desire to reinvent ourselves in January. While maintaining a healthy weight and staying active is a good thing, I'd like to offer this small piece of advice as we go further into 2023:
Don't wait for some future date to feel good about your appearance. The future is not a given. Instead, learn to work with the body, face and hair you have NOW.
Life throws us enough challenges that are out of our control. How you feel about how you look is one thing you CAN control, and doing so can give you more positive energy for all the other things. So this year, give yourself the gift of learning how to choose clothing, accessories and makeup that make you shine…at any weight or age!
STEP 1: Learn what colors look good on you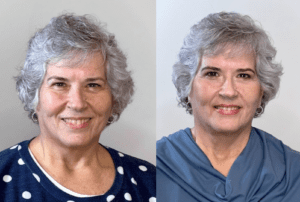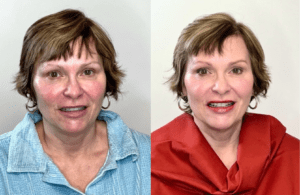 The right colors lift you and give your face a healthy glow. The wrong colors, like black, white or gray, can be too dominant or draining for many women's coloring, making them look tired, pale and older.
There are all kinds of tips out there to try and help you figure out your coloring, and I could recite some of them, but honestly, the best thing to do is to get get your colors professionally analyzed. It's money well spent as you'll get a color palette to use for shopping so you purchase clothes that look beautiful with your coloring while also mixing and matching well together, giving you more to wear with less. You'll save money because you won't be buying clothes you never wear. Unlike back-in-the-day where your colors were classified by a season in a one-size-fits-all manner, today's color palettes are individualized to a person's unique skin, hair and eye color combination. To find a color consultant in your state, simply Google: "Color Analysis [your state's name]"
If hiring someone is out of your budget, try the tips in this blog post: Are You Warmer or Cooler in Coloring?
STEP 2: Learn your vertical and horizontal body shape and how to dress for them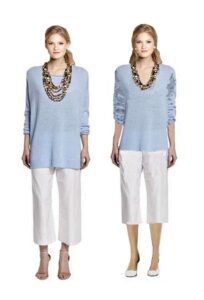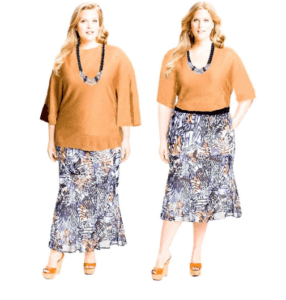 Most people know about Horizontal body types – Pear, Apple, Hourglass, etc.- where the body goes in and out. Fewer people consider their Vertical body type – short, average, tall and how that height is broken up.
As with the colors, there is no one-size-fits-all for any of these shapes. Most of us are a combination of attributes. Except in cases of extreme obesity, your horizontal shape will remain the same – you'll just be a bigger or smaller version of it. Our vertical body does not change with time. Though you may lose an inch or so in height, it will not change your overall appearance, (tall, short, etc.) or how your length is divided.
Learning how to dress for your shape is key, as you can be wearing flattering colors in the wrong clothing styles and lengths and still look and feel "frumpy." The easiest path is to have a professional measure you and create a custom clothing portfolio outlining the clothing styles and lengths that flatter your shape. If that's not possible, you can try figuring it out for yourself. Check out this blog post: How to determine your vertical and horizontal body shapes. Once you know your shapes, Google by body shape to get ideas on how to dress and check out another blog post on Dressing for Illusion!
STEP 3: Learn your face shape and how to choose glasses, hairstyles and jewelry that flatter it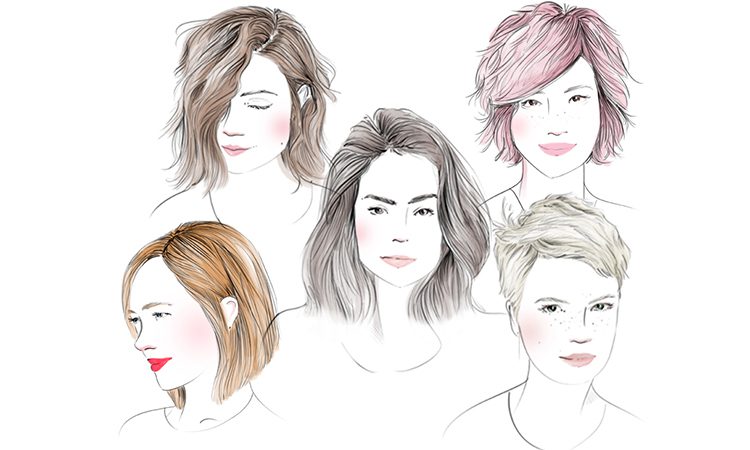 Our face is the the most visible aspect of our appearance. It's our signature. The color and shape of your glasses, your hairstyle color and shape, your makeup shades and application techniques and your jewelry style, length and colors all play a role in creating a vibrant, attractive look or one that is a bit dowdy, old-looking, or harsh. Again, the easiest way to find out what works for your face shape is to have it measured by a professional image consultant and then get recommendations for hair, glasses, etc. In lieu of that, check out this blog post: How To Determine Your Face Shape. Once you know yours, use the search field on my blog page to look for hairstyles and glasses recommendations by face shape!
Feeling Together
I know the above the steps seem like a lot, but believe me, it's worth it. I've seen first-hand how much a woman's attitude and energy can be lifted by simply knowing the answers. So take a little time and put yourself first for a change. You'll be amazed at how liking what you see in the mirror can change your outlook!